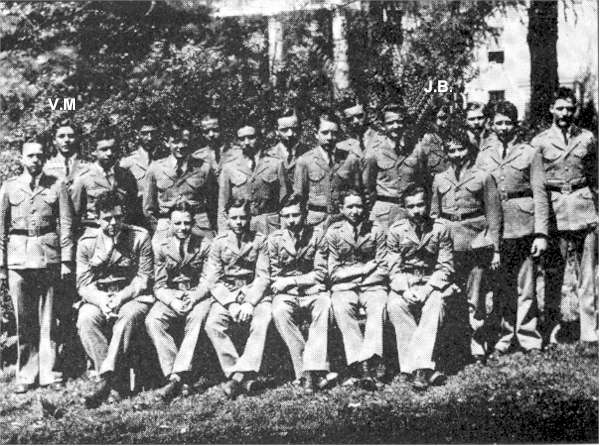 Lyndon, KY - 1930

---
Victor John Mature
1915 - 1999
THE SWASHBUCKLERS http://members.aol.com/VMature2/bio1b.htm

Victor John Mature was born in Louisville, Kentucky, on Saturday, January 29, 1916. He was the only of the three Mature children (two boys, one girl) to survive infancy. His father, Marcellius G. Mature, an Italian born in Innsbruck, Austria, immigrated to the United States in 1890 when he was thirteen and had eventually settled in Louisville. He took up the trade of a scissors grinder and knife sharpener, and married a French-Swiss girl, Clara, the daughter of a doctor.
Victor was a large-boned, healthy child with curly black hair. As he grew up, he fostered an inner rebellion against his father's strict old-country manner and life. Years later, he was to say, to the press, "I always understood my mom, but my dad.... We weren't close!" Victor attended the George H. Tingley Public School in Louisville for a time, but he was soon expelled for his errant ways. He was also asked to leave St. Paul's and St. Xavier's parochial schools because of his undisciplined manner. St. Joseph's Academy in Bardstown, Kentucky, tolerated Victor's presence for only a short while, as did the Kentucky Military Institute (1930) at Linden, where it was hoped the youth might learn to settle down.
At the age of fourteen, Victor staged such a fuss against further formal education that the authorities relented and allowed him to quit school. He worked with his father at door-to-door grinding and sharpening, but when Marcellius bettered himself by investing in and becoming an executive of a commercial refrigeration plant, Victor turned to the wholesale jobbing of candy. His customers described him as a "born salesman," and he often earned as much as $150 a week, which was a healthy salary in the early 1930s.
Victor Mature
From Wikipedia, the free encyclopedia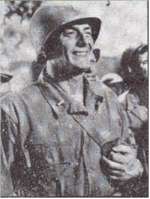 Victor Mature (29 January 1913 - 4 August 1999), an American film actor, was born in Louisville, Kentucky to a Tyrolean (German-speaking Italian) father, Marcellus George Mature, a cutler, and a Swiss-American mother, Clara Mature. He is often described as an early examplar of the term "beefcake" due to his muscular physique and stolid onscreen manner. But unlike any of his contemporaries and his many successors, Mature always brought a sense of fragility, doubt and uncertainty to his characters. His Samson in Samson and Delilah is no doubt his best known role; not because of the beefcake, but for the pathos he brings to the blinded hero.
Discovered while on stage at the Pasadena Community Playhouse, his first leading role was as a fur-clad caveman in One Million B.C. (1940), after which he joined 20th Century Fox to star opposite actresses such as Betty Grable and Rita Hayworth. However, with the US entry into World War II, Mature entered military service.
After the war, Mature was cast by John Ford in My Darling Clementine, playing Doc Holliday opposite Henry Fonda's Wyatt Earp. For the next decade, Mature settled into playing hard-boiled characters in a range of genres such as westerns and Biblical films, such as The Robe (with Richard Burton and Jean Simmons) and its popular sequel, Demetrius and the Gladiators (with Susan Hayward). Both films deal with the fate of the robe worn by Jesus before the crucifixion. Victor also starred with Hedy Lamarr in Cecil B. Demille's Bible epic, Samson and Delilah and as Horemheb in The Egyptian (1954).
Mature was under no illusions as to his acting prowess. Once, after being rejected for membership in a country club because he was an actor, he cracked, "I'm not an actor - and I've got 67 films to prove it!"
Victor Mature died of leukemia at his Rancho Santa Fe, California, home in 1999, at the age of 86. He was once incorrectly listed as dead in a film book. Upon his death, Mature was brought back to his hometown of Louisville, Kentucky and was buried in his family's burial plot at St. Michael's Cemetery.
Victor Mature was from Louisville. His dad had a knife sharpening business where he went from door to door sharpening knifes for housewives. He graduated with my uncle in 1931. Two years later he purchased a used car from my grandfather and signed an I.O.U. note for it. He drove out to Hollywood but never paid in full for the car. Sid Eline '62

---
James Gilmore Backus
(1913 - 1989)
He was raised in the Cleveland area and attended Kentucky Military Institute as a teen. One of his grade school teachers was actress Margaret Hamilton (who would later play Miss Gulch/The Wicked Witch of the West in 'The Wizard of Oz' ). At school he aspired towards a career as a golf pro until one day when he appeared in a school play. The applause he received, especially from his own family, encouraged him and he was hooked on acting. His film debut came in "Easy Living" (1949) with his ex-classmate at Kentucky Military Institute Victor Mature, as Dr. Franklin. He was best known for, Mr. Magoo in cartoons and Thurston Howell III, in "Gilligan's Island." Jim passed away on July 3, 1989 from complications of pneumonia and Parkinson's disease.
Jim Backus
From Wikipedia, the free encyclopedia
James Gilmore Backus (February 25, 1913 in Cleveland, Ohio - July 3, 1989 In Los Angeles, California). He was a radio, television, film actor, and voice actor. Among his most famous roles are the voice of Mr. Magoo, the rich Herbert Updike of the Alan Young radio show, Joan Davis' husband (a domestic court judge) on TV's I Married Joan, James Dean's father in Rebel Without a Cause, and Thurston J. Howell IIIGilligan's Island.
Backus had an extensive career and worked steadily in Hollywood over five decades. For example, he appeared in Father was a Fullback in 1949, The Wonderful World of the Brothers Grimm and It's a Mad, Mad, Mad, Mad World back to back in 1962 and 1963, and in Prince Jack in 1984.
Backus and his wife, Henny Backus, co-wrote several humorous books, including Only When I Laugh. He also co-wrote the 1971 family film Mooch Goes to Hollywood, about a dog who tries to become a movie star.
Backus was seen in the Mystery Science Theater 3000 episode Angels Revenge.
---
His thoughts on his short stay as a KMI cadet: [Kentucky Military Institute] —"an Alcatraz with tuition," where his best pal was "Cadet Slob" Victor Mature. "I predict you'll wind up in the gutter," said the commandant.
Time Mag- Dec. 15, 1958
---
Backus was expelled from KMI for riding a horse through the mess hall.


2008 blog.mediafetcher.com
---
My uncle roomed next to Jim Backus. When the "This is Your Life" TV show did a story on Jim, they called Col. Richmond about him but he could not remember much about Jim. Next, they called my uncle and wanted him to come out and be on the show but he declined. He said Jim was somewhat of a cut-up when he was at KMI. My uncle being a day student the first few years, would bring bread, ham, cheese, and mayo to school each day and sell sandwiches to the Cadets at lunch time for an afternoon snack. I think he said he sold the sandwiches for a nickel each. Sid Eline '62
Jim Backus

Title: Don Freeman ... Point of View

San Diego Union, The (CA) - Thursday, July 6, 1989
Once, when he had just started in radio in his hometown of Cleveland, Jim Backus was interviewing a Parisian newly arrived in town to open a fancy French restaurant. Jim's show was sponsored by a brewery. So with an eye on getting in a plug, Jim asked the Frenchman if his new restaurant would be serving this fine local beer.

The Frenchman was aghast.

"Beer!" he hollered at Backus. "In my restaurant we will serve only wine! Beer is for peegs!"

As Jim liked to recall, the brewery canceled the show. And Jim, because of an innocent question, was out of work.

When the news came in over the wire the other day that Jim Backus had died, I thought of his marvelous legacy of laughter and how he would be missed. Off-camera as well as on, he was such a funny man.

He made us laugh as Mister Magoo and, before that, as Hubert Updyke III, richest man in the world, and in "Gilligan's Island" he was matchless as the marooned but wealthy Thurston Howell.

Jim and Henny Backus, the exquisite actress he married years ago in New York -- they were such a congenial pair. Although I saw them rarely -- a phone call now and then, an occasional letter -- I thought of them as friends.

Everybody liked Jim and Henny.

And everybody liked the books they wrote.

Together, the team of Jim and Henny wrote such funny books as "Rocks on the Roof" and "What Are You Doing After the Orgy?" and "Backus Strikes Back" and, just last year, "Forgive Us Our Digressions -- An Autobiography."

In "Digressions," they devoted a chapter to Victor Mature, who was Jim's goldbricking buddy at military school in Kentucky. The chapter was titled "The Old Vic" and this is how it begins:

"Three or four times a year my phone will ring, and when I answer it a voice barks, 'Abbott, Alcott, Anderson, Backus, Banks, Barrett, Culpepper, Davis J., Davis L.' By now I know it is the roll call of Company C from Kentucky Military Institute.

"The roll call continues: 'Ettinger, Featherstone, Goodpasture, Huddleston.' I know from experience that I have time to go to the kitchen and get a Diet Coke. I pick up the phone just as the call is winding down. 'Vaughn, Wilson, Woodruff, Yancy, Yundt. COM-PAN-EE! AT-TEN-SHUN! DISS-MISSED!' I hear a click on the other end, so I hang up, too.

"That was one of my dearest friends calling from his home in Rancho Santa Fe. This was his way of saying, 'How have you been? ... We miss you ... Everything is fine here ... We send our love.'

"Explain it? I couldn't begin to. And even though he is one of my oldest friends, it would be easier to explain Stonehenge than Victor Mature."

Jim goes on to recall how he and Mature were both known as "Cadet Slob" and how they hosted slightly illegal cocktail parties -- this being Prohibition -- with a potent drink: lemon soda and Aqua Velva shaving lotion.

"One day we were both on the brink of expulsion and we were called up before the Colonel. Vic, when cornered by the authorities, had a way of infuriating them even further by becoming excessively military. He would click his heels, salute every word, and agree with every charge hurled at him."

Soon, Jim writes, the Colonel was enraged. " 'Cadet Mature,' he shouted. 'I'm never wrong about one of my cadets and I predict you will wind up in the gutter! ... With this disgraceful record, what actually are your plans when you get out of here?'

" 'Sir,' said Mature eagerly, with great clicking and saluting, 'I'm going out to Hollywood and become a movie star.'

"This was too much for the Colonel. Smoke came out of his ears as he yelled, 'Get out! Be a movie star. Never heard of anything so ridiculous. I suppose you're going with him, Backus? GET OUT!' "

Twenty years later, Vic and Jim were reunited for the first time. "He hadn't changed a bit," Jim writes. "He looked exactly the same as he had at 14." Both successful actors, they were making a movie together.

Then, as Jim relates, Mature had an idea: "He called over two scantily clad starlets, got the prop man to give us four glasses and a magnum of champagne. We filled the glasses, put the starlets on our laps and asked the still-man to shoot a picture of us.

"The picture turned out perfectly, and Vic sent it off to the Colonel with an appropriate autograph:

" 'Best wishes from Cadets Mature and Backus. P.S. What are your honor students doing?' "
publication logo