KMI Reunion 2019


JUNE

6-8, 2019
Reunion Registration forms: Doc or PDF
_____________________________________________________




2019 Reunion Registrants




Aldous, Jim ('67) Cadet & 1 Guest for Reunion
Allen, Kenn ('66) Cadet & 1 Guest for Reunion
Ball, Gary ('69) Cadet & 1 Guest for Reunion (not attending banquet)
Browning, Chauncey ('73) Cadet for Reunion
Chisholm, Terry ('63) Cadet &1 Guest for Reunion
Clegg, Brigham ('71) Cadet & 1 Guest for Banquet Only
Cole, Roger ('58) Cadet & 1 Guest for Banquet Only
Cundiff, Ben ('66) Cadet for Reunion
DeShazo, Neill ('66) Cadet & 1 Guest for Reunion
Dixon, Doug ('66) Cadet & 1 Guest for Thursday & Friday Only
Dodrill, Davan ('69) Cadet for Reunion
Emmons, Todd ('69) Cadet for Reunion
Evans, Michael ('70) Cadet for Banquet Only
Farmer, Doug ('69) Cadet for Banquet Only

Forrester, Mark ('66) Cadet & 1 Guest for Banquet Only
Fryman, Russell ('66) Cadet & 1 Guest for Reunion
Gagnon, Cappy Staff for Reunion
Gardiner, Michael ('67) Cadet & 1 Guest for Reunion

Griffin, Mark ('75) Cadet for Banquet Only
Gutwein, Fred ('60x) Cadet for Reunion
Hall, R. Sterling ('52) Cadet & 1 Guest for Reunion
Harper, Ken ('48) Cadet & 3 Guests for Banquet Only
Hater, Steve ('70) Cadet for Reunion
Haworth, Rob Staff for Reunion
Hays, Robert ('63) Cadet & 1 Guest for Reunion
Heiner, Earl ('53) Cadet & 1 Guest for Reunion
Hirsh, Leon ('68) Cadet for Reunion
Hof, Tim ('69) Cadet for Banquet Only
Howell, Bob ('69) Cadet for Reunion
Huffman, Kyle ('68) Cadet & 1 Guest for Reunion
Jolly, Gordon ('64) Cadet & 1 Guest for Reunion
Judy, John ('69) Cadet & 1 Guest for Reunion
Kaufmann, Ben ('61) Cadet for Reunion
Keeney, Mike ('65) Cadet & 1 Guest for Banquet Only
Kelton, Jeff ('71) Cadet for Reunion
Kramer, David ('73) Cadet & 1 Guest for Reunion
Lawson, John ('53) Cadet & 2 Guests for Reunion
Levinson, David ('67) Cadet & 1 Guest for Reunion
Levy, Robert ('69) Cadet & 1 Guest for Reunion
Lively, Frank ('63) Cadet & 1 Guest for Reunion
Lovellette, Stephen ('61) Cadet & Guest for Reunion
McDade, Max ('56) Cadet & 1 Guest for Reunion
McMillan, William Lloyd ('63) Cadet & Guest for Reunion
Major, Jim ('69) Cadet & 1 Guest for Reunion
Miller, Bill ('48) Cadet & 1 Guest for Reunion CANCELLED (Passed away in 5/19)
Miller, Eric ('67) Cadet & 1 Guest for Reunion
Miller, Richard ('69) Cadet & 1 Guest for Reunion
Miller, Scott ('59) Cadet for Reunion
Oakes, Gary ('69) Cadet for Reunion
Officer, Robert ('63) Cadet & 1 Guest for Reunion
Pace, Jack ('56) Cadet for Friday & Banquet Only & 1 Guest for Friday Only
Parks, Alex ('70) Cadet & 1 Guest for Reunion
Richmond, Jim ('69) Cadet for Reunion
Richmond, Rob ('69) Cadet & 1 Guest for Reunion
Richmond, Tip ('69) Cadet for Reunion
Rinaldi, Frank ('66) Cadet & 1 Guest for Reunion
Rohrer,Greg ('69) Cadet & 1 Guest for Reunion
Roundtree, Gary (' ) Cadet for Reunion

CANCELLED



Ruben, Larry ('69) Cadet & 1 Guest for Reunion
Sather, Stephen ('66) Cadet & 1 Guest for Reunion
Schwab, Peter ('66) Cadet for Reunion
Seagram, Ed ('48) Cadet & 1 Guest for Reunion
Selleck, Richard ('67) Cadet for Reunion
Shouse, Ronald ('72) Cadet & 1 Guest for Reunion
Skelton, Mick ('66) Cadet & 1 Guest for Reunion
Small, Eric ('69) Cadet & 1 Guest for Reunion
Stephenson, Richard ('58) Cadet for Reunion
Stonecypher, Charles ('66) Cadet & 1 Guest for Reunion
Stork, John ('69) Cadet for Banquet Only
Stowers, Rob ('69) Cadet for Reunion
Toncray, Jim Joe ('63) Cadet & 1 Guest for Reunion
Truog, Richard ('70) Cadet for Reunion (Saturday only)
Utley, Betty (Staff) Staff for Banquet Only
Vermillion, Bill ('63) Cadet & 1 Guest for Reunion
Victor, Bill ('69) Cadet & 1 Guest for Reunion
Whitaker, Mark ('66) Cadet for Reunion
Wilch, Michael ('66) Cadet & 1 Guest for Reunion
Williams, John Elvis ('53) Cadet & 2 Guests for Banquet Only

PEOPLE WHO HAVE INDICATED THEY WILL ATTEND BUT HAVE NOT YET REGISTERED AND /OR PAID:
Broecker, Penn ('62) Cadet & Guest for Banquet Only
Hanshaw, Trey ('73) Cadet for Reunion (Friday & Saturday only)
Huggins, Fred ('62) Cadet & Guest for Banquet Only
Lanham, Peter ('53) Cadet & Guest for Banquet Only
Lovejoy, David ('69x) Cadet & Guest for Reunion (Friday & Saturday only)

(Photographs contributed by Ann Hays)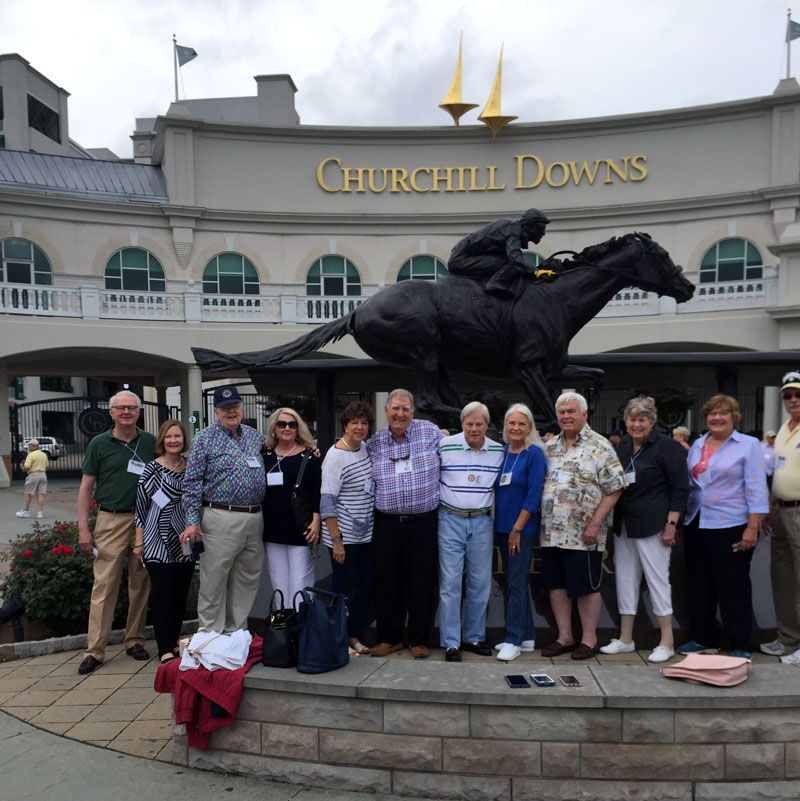 Class of 1963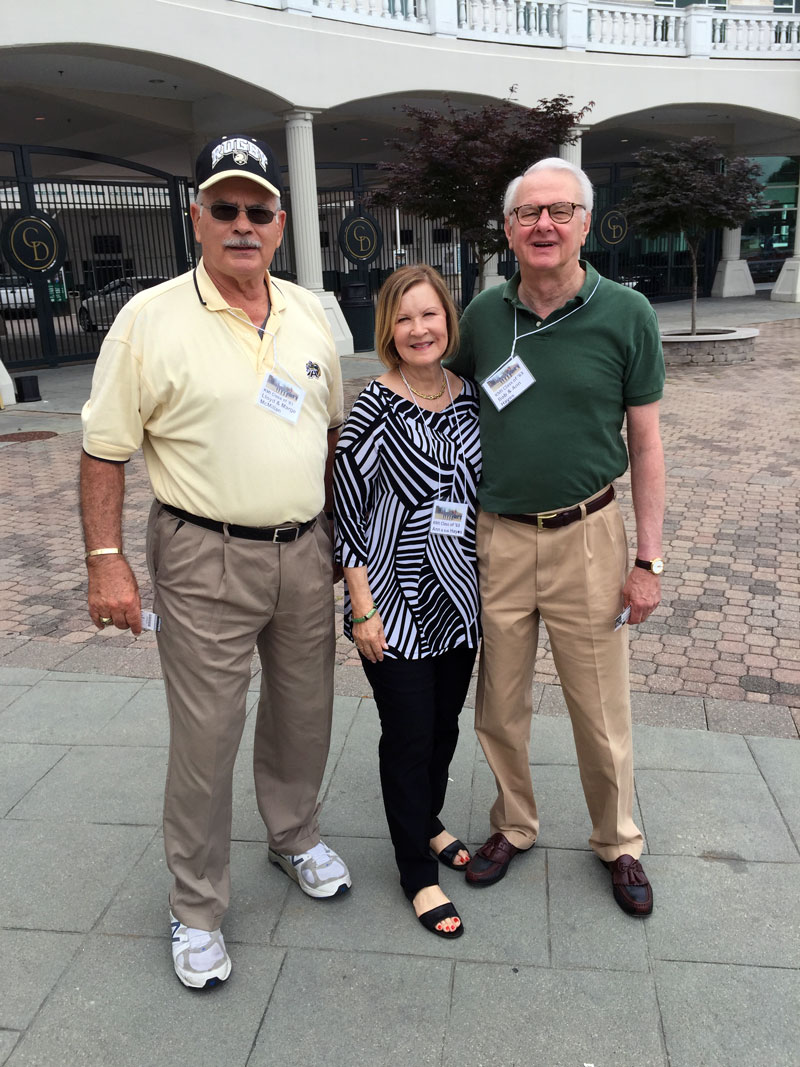 Lloyd Mcmillian, Ann Hays, Bob Hays



Lloyd Mcmillian, Marge Mcmillan, Bob Hays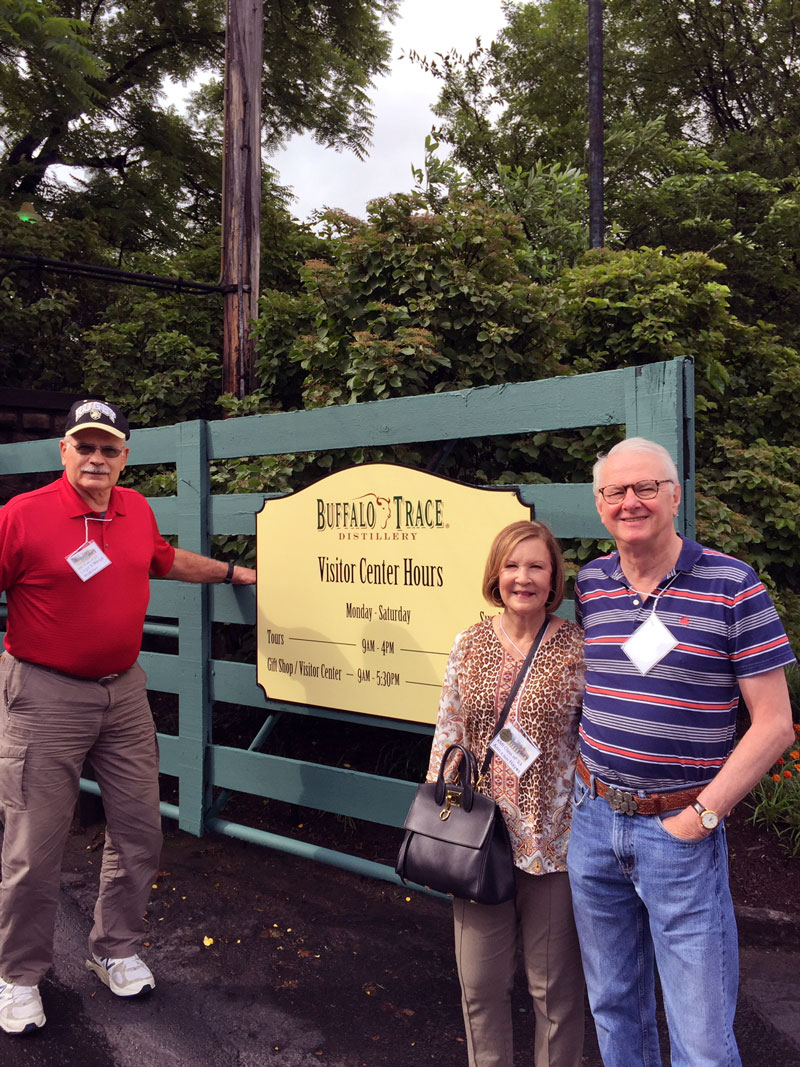 Lloyd Mcmillian, Ann Hays, Bob Hays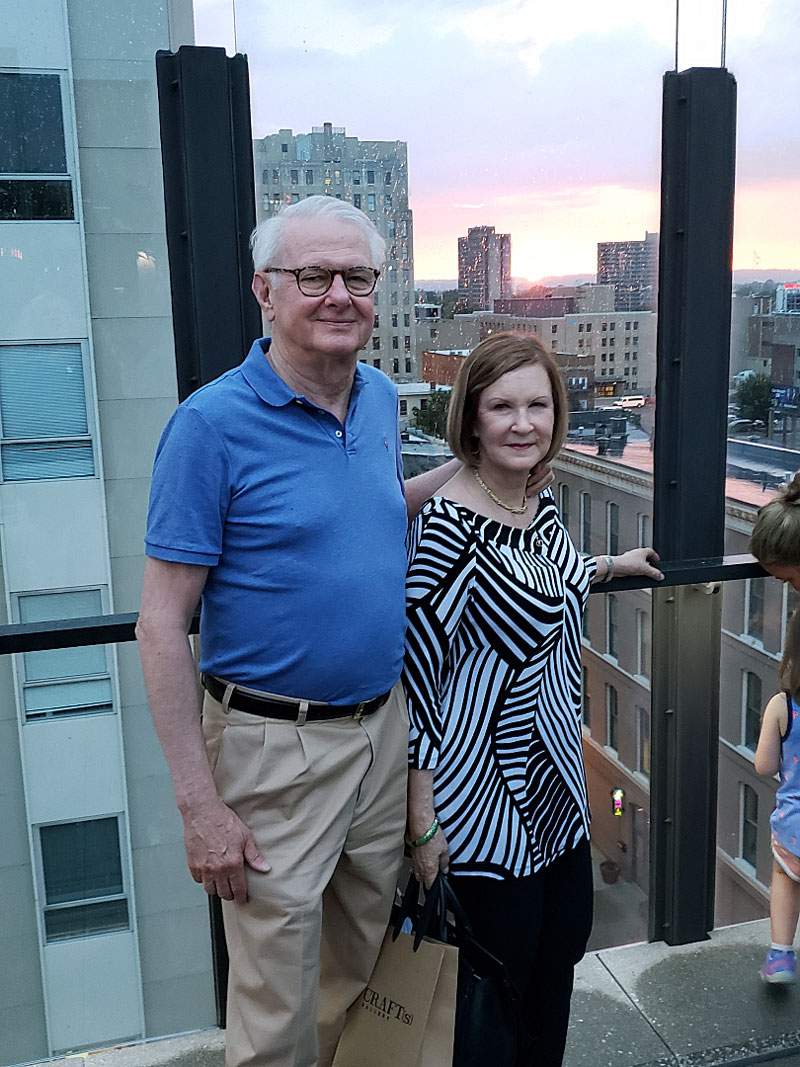 Bob Hays and Ann Hays from rooftop in Louisville



Sunset from rooftop in Louisville

---
The following photos were contributed by David Levinson, class of 1967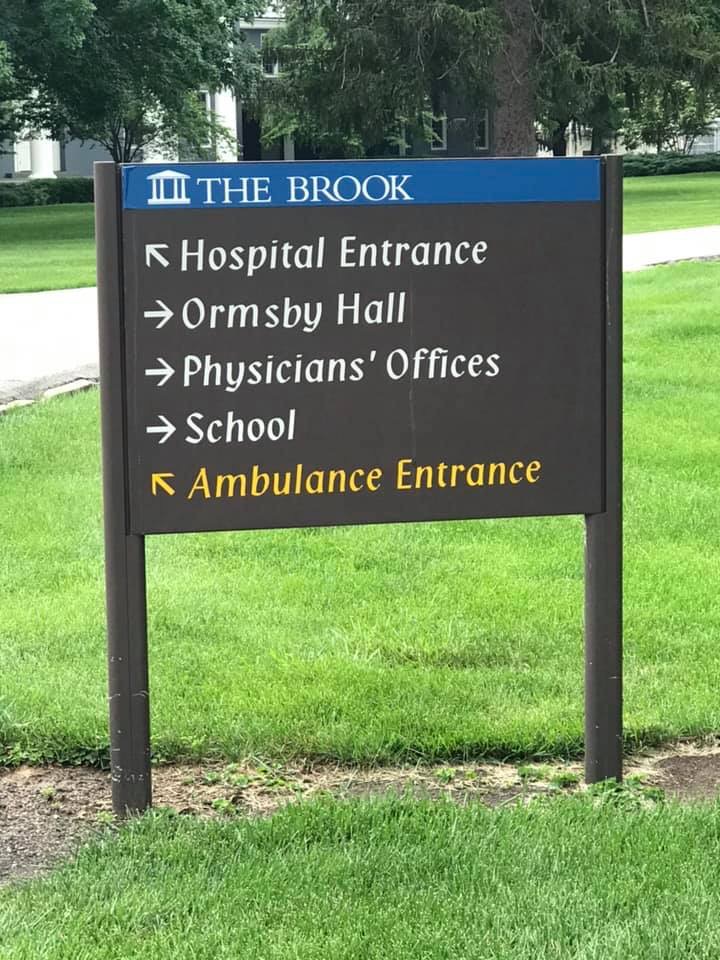 Jim Aldous and David Levinson, class of 1967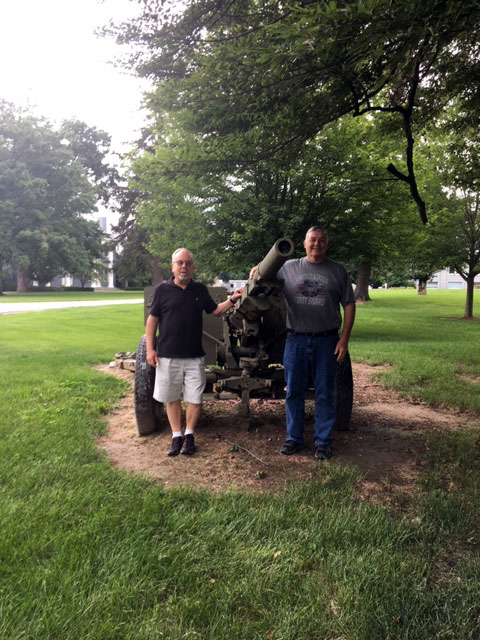 ---
Churchill Downs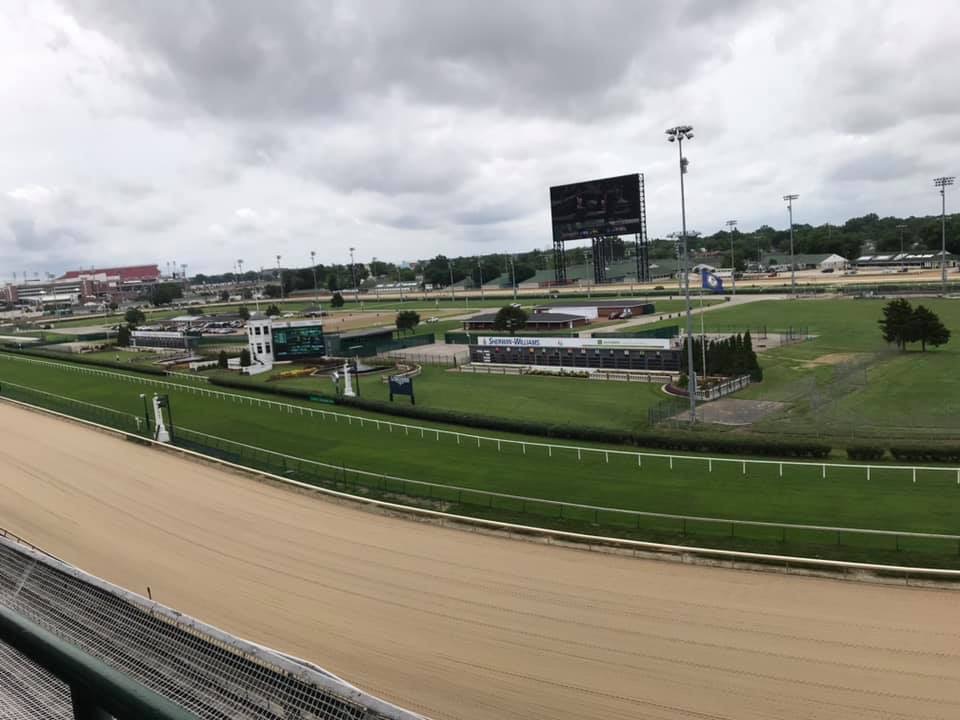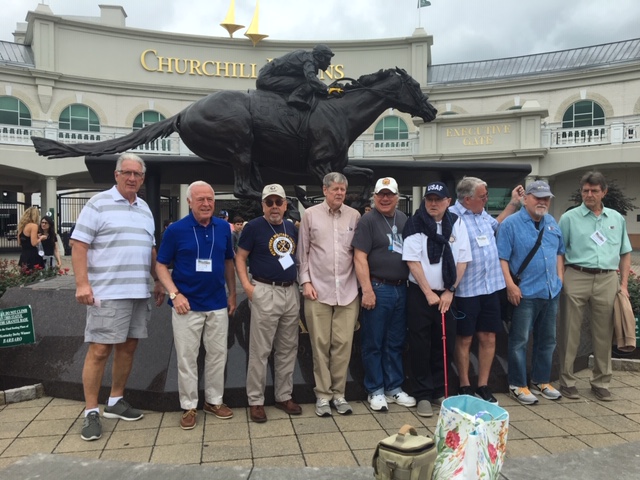 Dixon, Rinaldi, Levinson, Selleck, Miller, Wimpy, ?, Schwab and ?





Kim Aldous, Debra Brown and Jim Aldous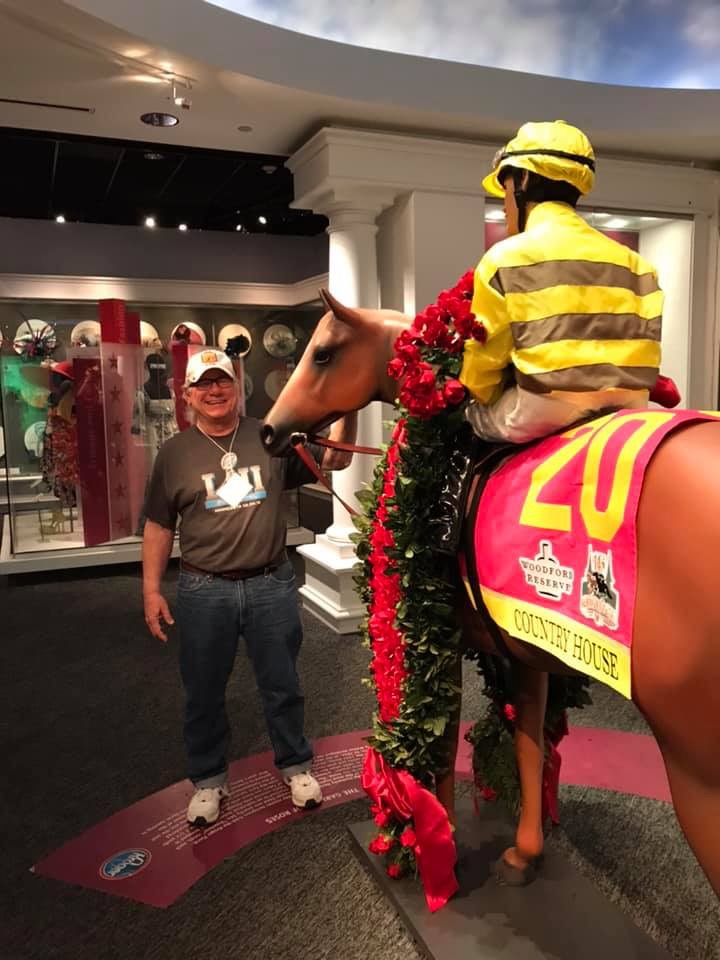 Eric Miller


---

Bourbon Trail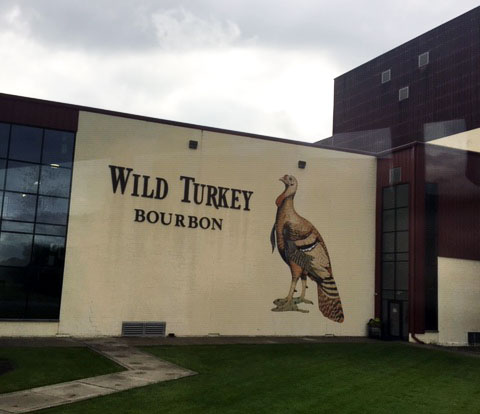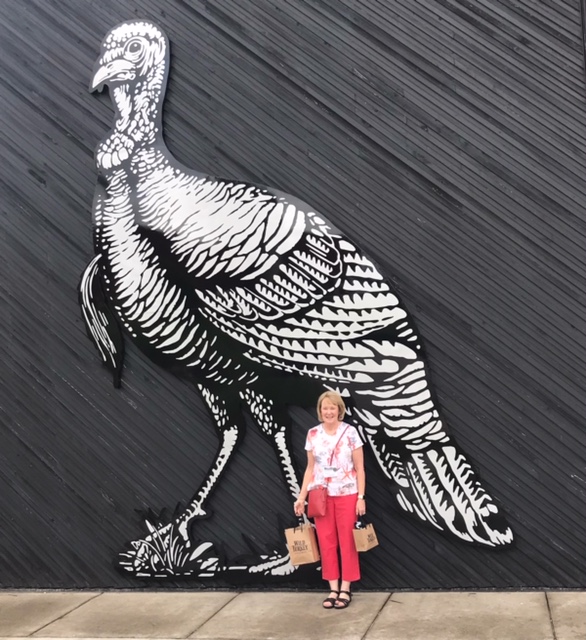 Jean Ann Levinson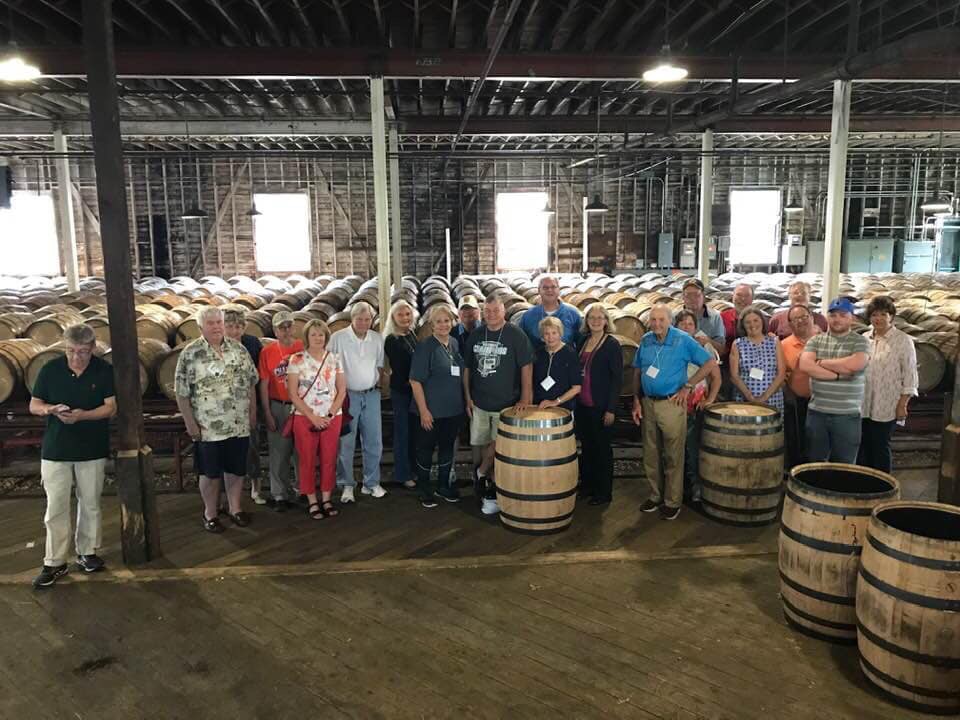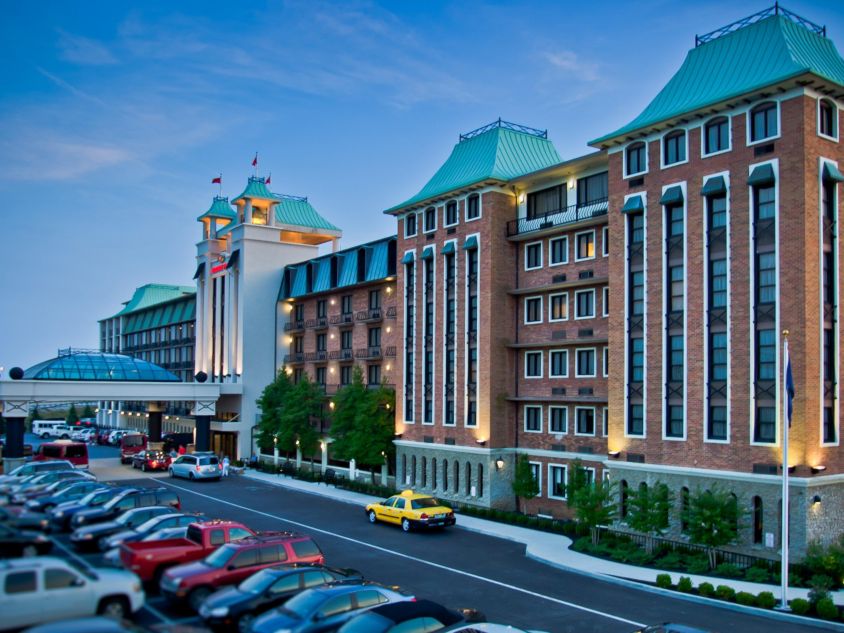 Crowne Plaza Louisville Airport Hotel, 830 Phillips Lane, Louisville, Kentucky 40209
(IHG - InterContinental® Hotels & Resorts)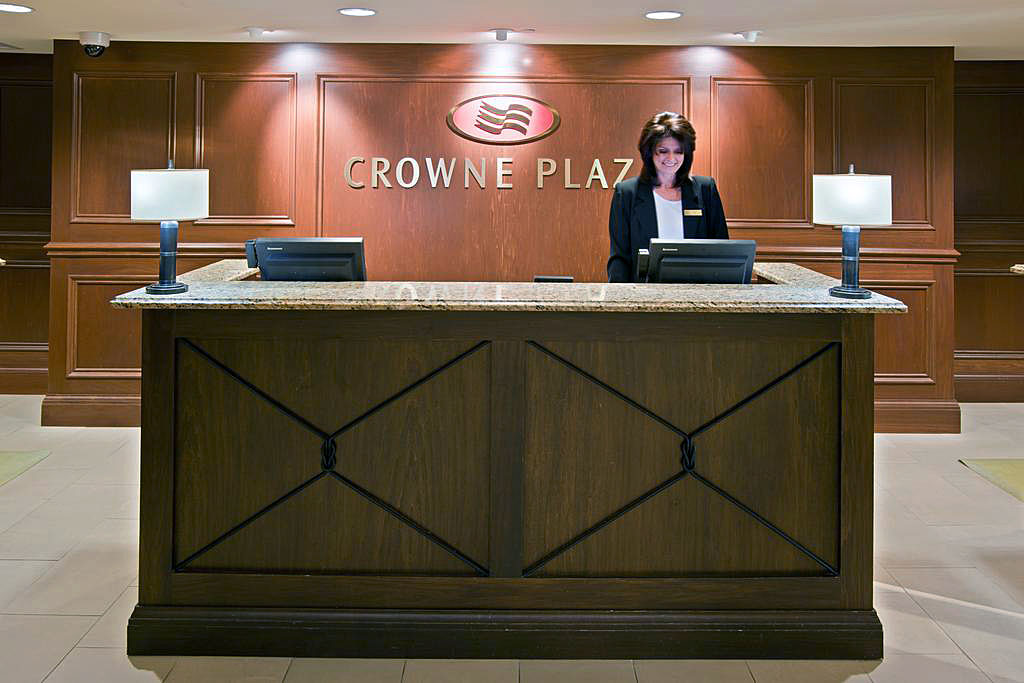 LOBBY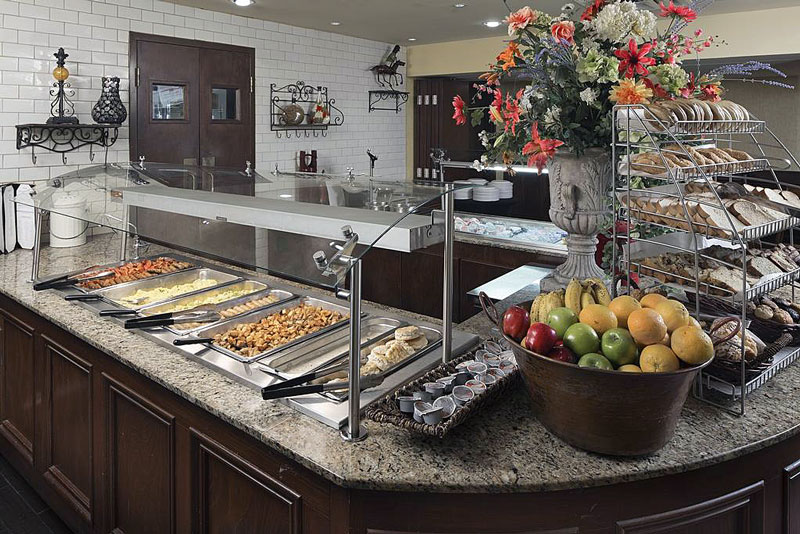 Breakfast available for charge!



BAR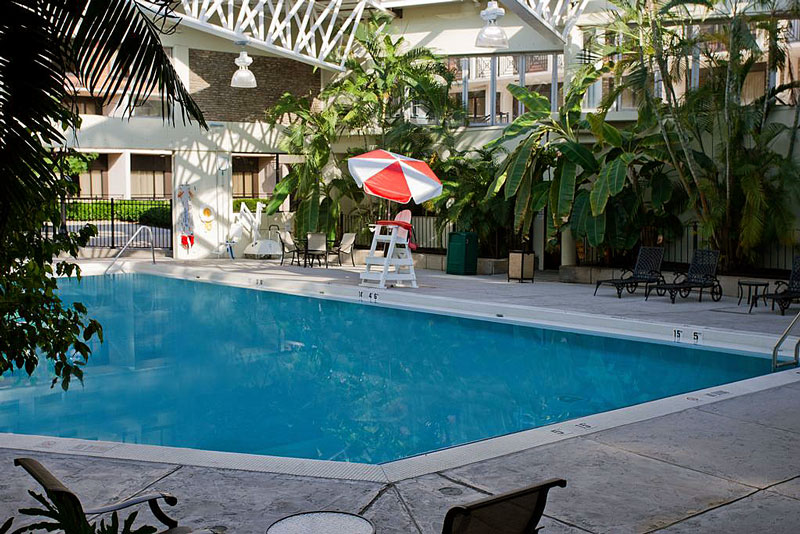 INDOOR POOL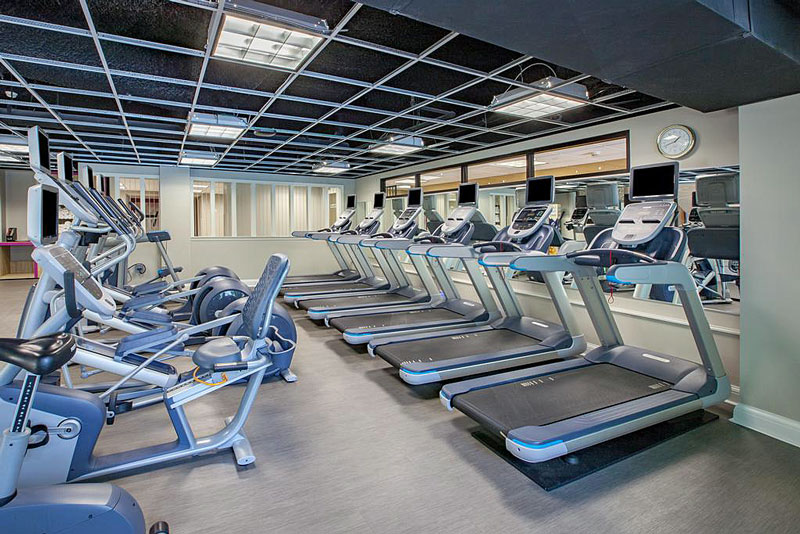 GYM AVAILABLE




KENTUCKY MILITARY INSTITUTE ALUMNI ASSOCIATION REUNION

2019 National Reunion in Louisville
June 6-9, 2019

Call the Crowne Plaza for your hotel booking at only $115 per night. (888-233-9527).
Let them know you are part of the K.M.I. reunion.

Registration fee: $225.00 per person.
Mail checks to the long-standing K.M.I. Treasurer, Greg Rohrer, class of 1969.



Greg Rohrer
9906 Glenda Ct.
Louisville, Ky. 40223
502-429-5217
gregorydrohrer@bellsouth.net




Banquet Guests of Honor: George and Peggy Bales and several faculty members from the 1960s and 1970s......to be announced.



Itinerary:

Thursday, Registration starting at 3 PM, ( time subject to change )
Thursday night tour of the Frazier Museum. Its possible Charles Stewart will be there to talk about his miniature soldier exhibit.
Hors devours will either be at the Crown or the Frazier. School Busses for the transportation.


Friday morning Alumni Meeting.
Then off to Churchill Downs to the SKYE Terrace for buffet lunch and the races. We will have wrist bands so we can mosey around the grounds if we want. School busses for transportation.
Back to the hotel around 5 PM ish. People will be left to fend for themselves for dinner.


Saturday is the Bourbon Trail.
4 busses leaving at staggered times and destinations. everyone will get to see the Stewart Home School, our original KMI Campus, a tour and tasting at Buffalo Trace and Wild Turkey distilleries. There will be a lunch stop and attendees will be responsible for their own lunch.
Back at the Crowne by 4:30 - 5 PM.
Ballroom opens at 6PM with dinner at 7 and cash bar.
Sunday: Everyone goes home with a smile on their face and a hangover.
Bill Victor