June 15, 2004
Summer Greetings, Alums!!
Many of you remember James Darwin Stephens from the class of 1933. Jim retired as a Colonel in the U.S. Army and resided in Georgetown, Ky. with his wife Glenda. He was most active in alumni issues until his death in the mid 1990s. Jim spent 20 years of his own time and $30,000.00 of his own money pursuing an accurate written and pictorial account of the history of the Kentucky Military Institute. The final work was a masterpiece. Two hundred fifty copies originally were printed by the Berea Press at a cost to Jim of $100.00 per book. Many of you bought the first edition for yourselves while others donated the books to libraries, historical societies, and city halls around Kentucky. All proceeds were returned to Jim's widow, Glenda.
The influence of KMI can be seen all over the country. Here in Pensacola, Fl., for example, we have a park called Ferdinand Plaza. A memorial to Pensacola shipping magnate William Dudley Chipley shares its space with a bust of Andrew Jackson. Chipley was responsible for building Pensacola's shipping business after the Civil War. He is an 1857 graduate of KMI. Jim provides a fine biological sketch on Chipley in his book. I often had contemplated going back to the Berea Press to see if a second printing would be possible. Dick Stephsenson, from the class of 1958, checked into it and returned with disturbing news. The Berea Press is out of business, and no one knows the whereabouts of Jim's original materials.....including the plates.
What to do, what to do, what to do?????
Enter Bill Victor, class of 1969. Bill owns a publishing company in Akron, Oh. I sent a water damaged copy of a first edition up to him for his expert opinion. Today's state-of-the-art reproduction technology can give us a top quality second printing. Bill said the actual cost of production could be under $150.00 per book if we can confirm enough orders. Keep in mind that Jim Stephens entertained bids, resulting in a $100.00 per book production cost, fifteen years ago.

Thanks, Leon
Leon Hirsh, KMI '68
800-332-1411
Lhirsh5049@aol.com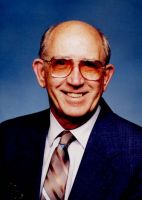 Lt. Commander, Navy Chaplin, USNR,
Paschal (
Bernard)
Baute, KMI '47
, who served with all four branches of the U.. S. Military-- over a 24 year
period, tells his stories of coping with loss, no matter what. He uses every chapter of his life dealing with setbacks and adversity to design a resource, a guide, a program for teaching resilience. Each chapter of his life, some 28 and 12 appendices has lessons in learning resilience, inch by inch—the hard way, by experience.
Furthermore, Dr. Baute, also a pastoral psychologist, has arranged with his publisher to make this book permanently

free

to all VA agencies, all Veterans and all military. By use of special code in purchasing the book formatted for a range of hand held devices, no Veteran or VA person will ever pay a penny to read this book. This is my gift to my brothers and sisters, for those who have given so much..
Every branch of the U. S. active military now has a program in resilience training ((See Appendix Nine for descriptions). Here is your program for learning and coaching the urgency of "attitude" for our disabled Veterans, for mentoring coping well, no matter what, for taking charge of their own wellness program. I have created this memoir with 26 million of my disabled Veteran brothers and sisters in mind. Many early reviewers view this book as a valuable aid in helping our Veterans cope with their many adversities. If you like this book, please mention it to others," pass it on.",
"two chapters on KMI"
In love of my country and our Veteran brother/sisterhood,
ORDERING INFORMATION (RELEASE January 28, 2014) All ebook versions $9.95
Contact Paschal for pre-order information and group discounts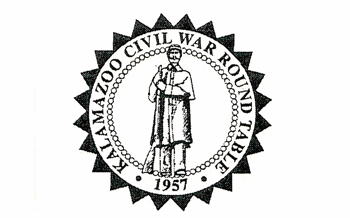 May 25, 2014
The Kalamazoo Civil War Round Table is pleased to announce Stephen M "Sam" Hood (KMI '70) as the winner of the 2014 Albert Castel Book Award. This award is made on a biennial basis to the author of an exceptional book on the Civil War in the Western Theater. The adjudicating committee is made up of members of the Kalamazoo Civil War Round Table. The award is named in honor of Dr. Albert Castel, Professor Emeritus of History at Western Michigan University here in Kalamazoo. Dr. Castel is considered one of the pre-eminent scholars and most prolific writers on the "Civil War in the West".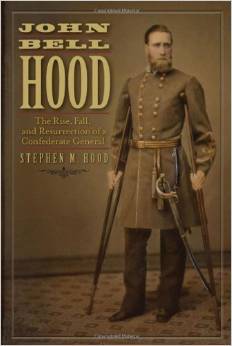 Mr. Hood will receive the 2014 award on September 19th, for his book, John Bell Hood: The Rise, Fall, and Resurrection of a Confederate General, published by Savas Beatie LLC, El Dorado Hills, CA. The meeting will begin at 7:30 pm, at Westwood United Methodist Church, 538 Nichols Road, Kalamazoo, MI and will be open to the general public. Refreshments will be offered, beginning at 7:00 pm.
Stephen "Sam" Hood talks about his book, John Bell Hood: The Rise, Fall, and Resurrection of a Confederate General, in which he looks at the military career, personal life, and legacy of Confederate General John Bell Hood. In his book, the author, a distant relative of the general, analyzes General Hood's actions at Gettysburg, Chickamauga, and Antietam by delving into letters and medical records released by Hood's descendents. He argued that many of the Hood's controversial acts are clarified or redeemed through an examination of the documents