Florida Postcards
Venice, Florida (1932-1970)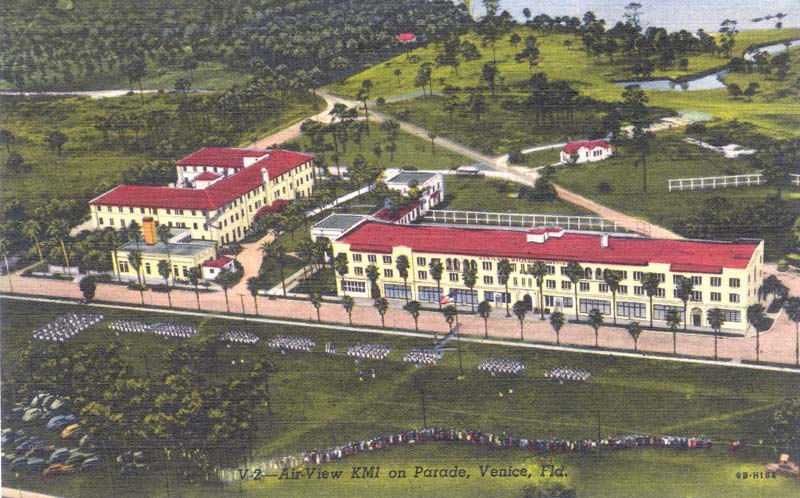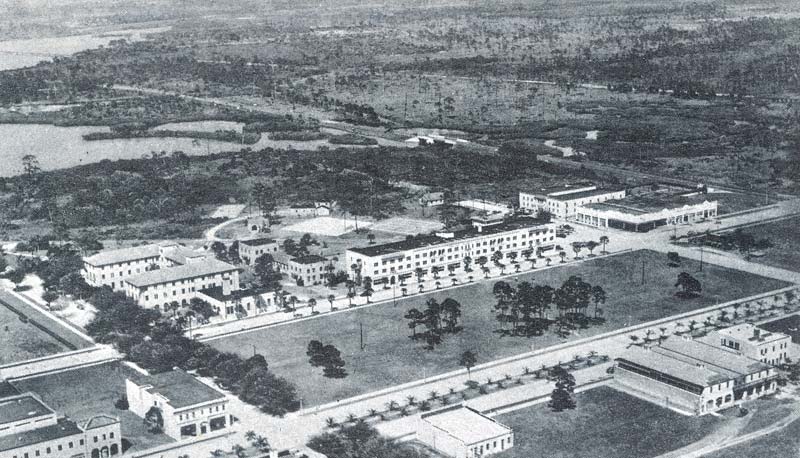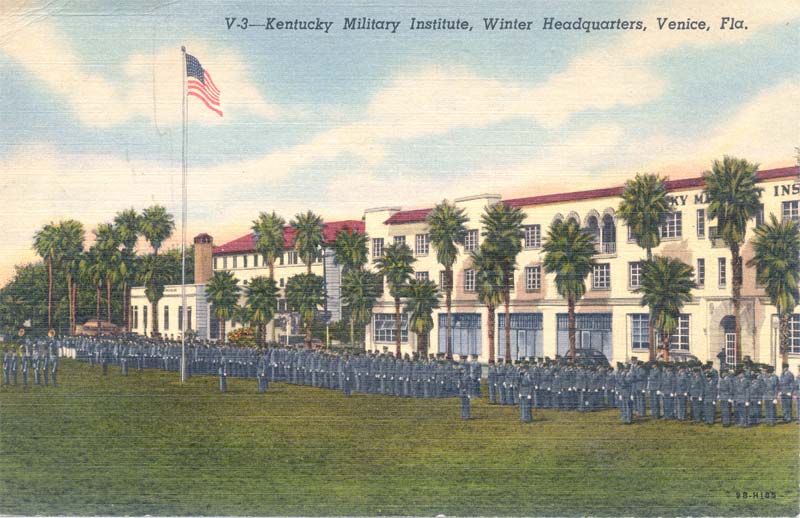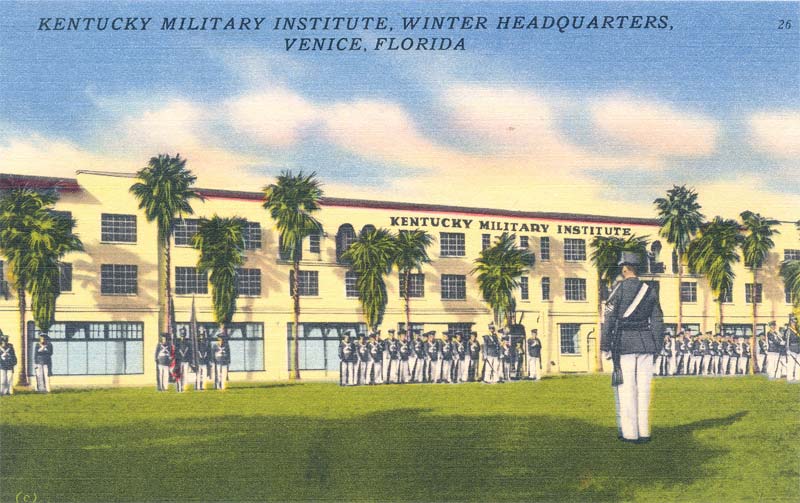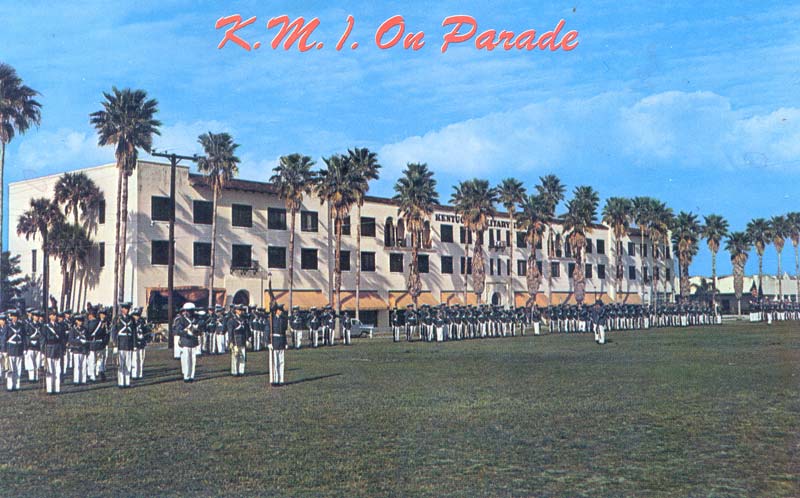 Tommy Young Collection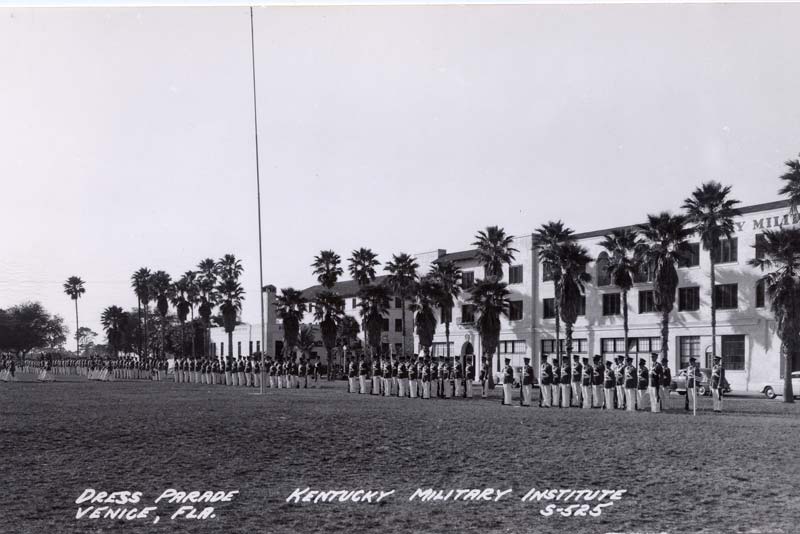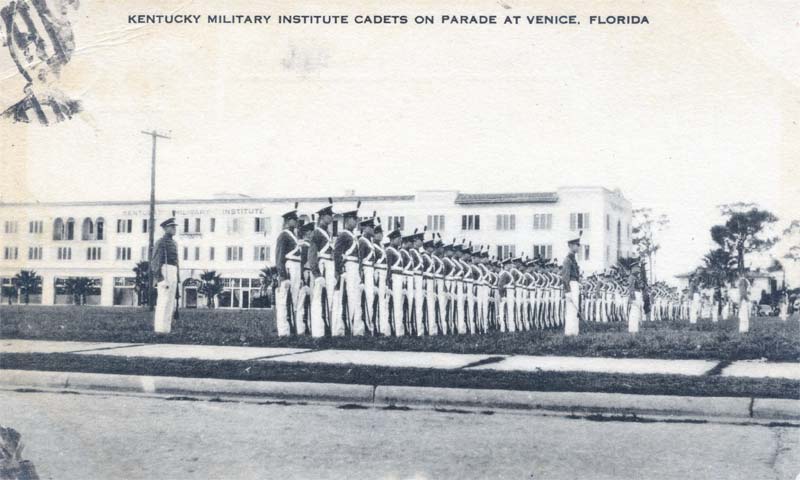 1930 - 1940
Tommy Young Collection
Tommy Young Collection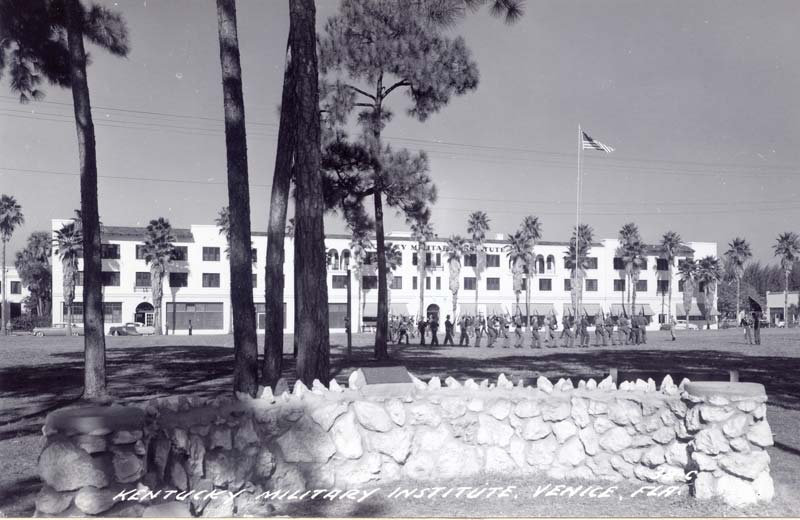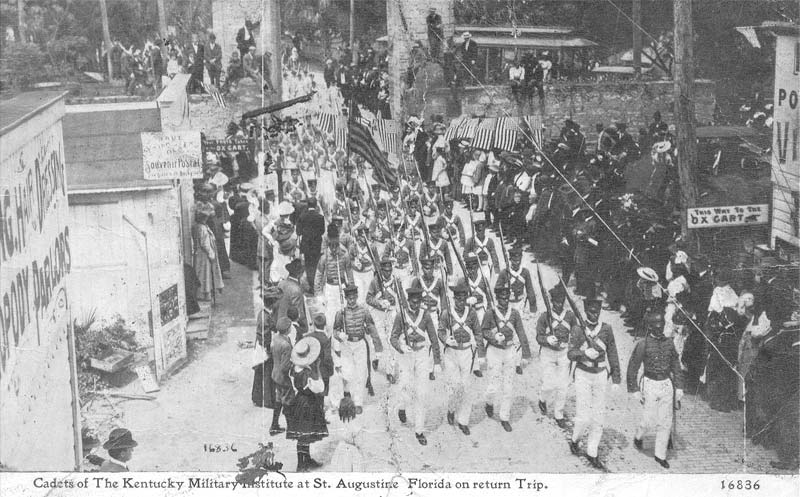 Alvin Lederer Collection, Naples, FL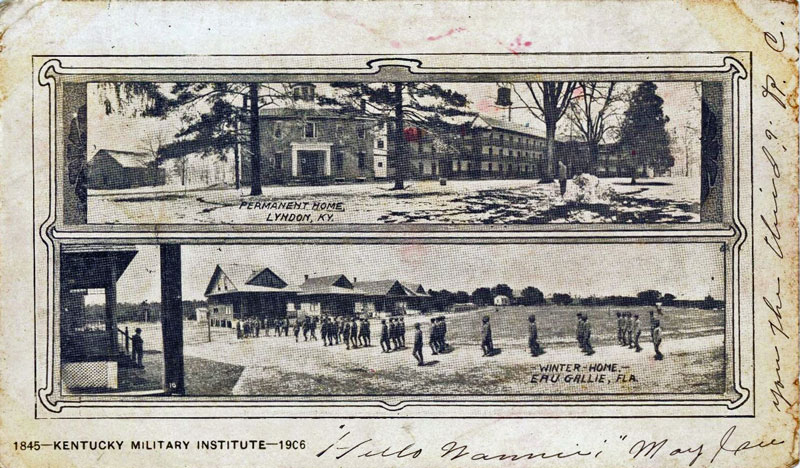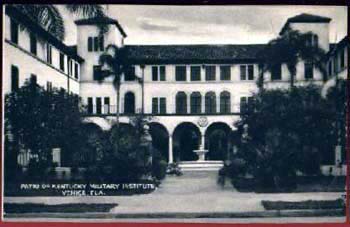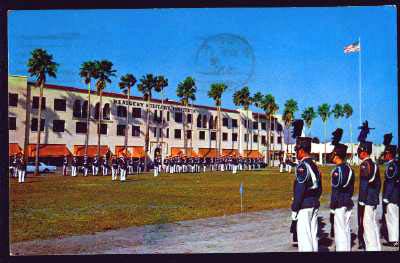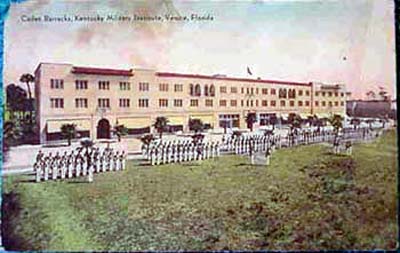 Check out the size of the palm trees..........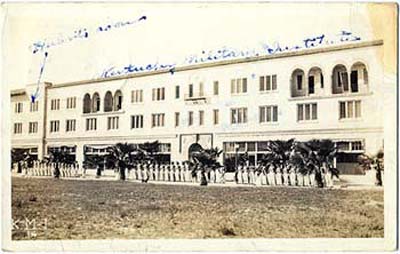 ---
I have most of those postcards except for the last three. Look at the size of the trees in front of the building and then the size on the first few cards. I also have a book on the history of Venice Florida and how KMI coming in the mid 1930's really help save the town. Things were so bad that you could rent a new house in Venice for $5 a month and some people could not afford that. Venice was a town that was build overnight and almost disappeared overnight.
Sidney Eline, KMI '62
---
Eau Gallie, FL
Contributed by Tommy Young '59
KMI's first Florida campus
Eau Gallie, FL [pre 1932]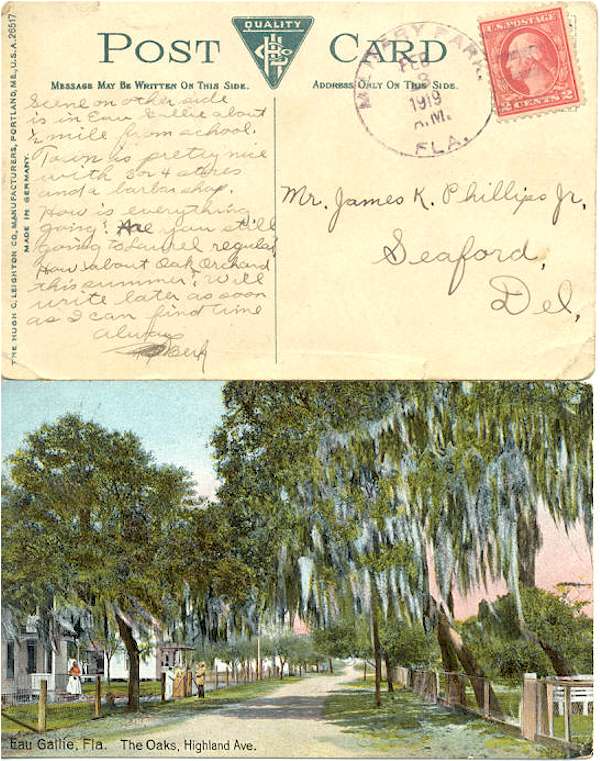 This is a postcard with the
Military Park postmark (very rare) dated 1919.
He is describing the view on the right showing (Highland Ave) leading to downtown Eau Gallie.
---
Kentucky Military Institute
www.kmialumni.org
Send e-mail to: kmimail@kmialumni.org

Copyright © All rights reserved.