Eau Gallie
1906 - 1924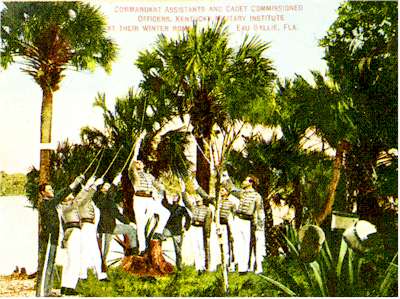 Col. Charles Fowler, who purchased the school in 1894, believed that outdoor recreation in the Florida climate would be a great benefit to students in their scholastic work. He established winter quarters in Eau Gallie (now Melbourne, FL) in 1906. This began the annual trip to Florida for the winter session.
Source - Stephens, Reflections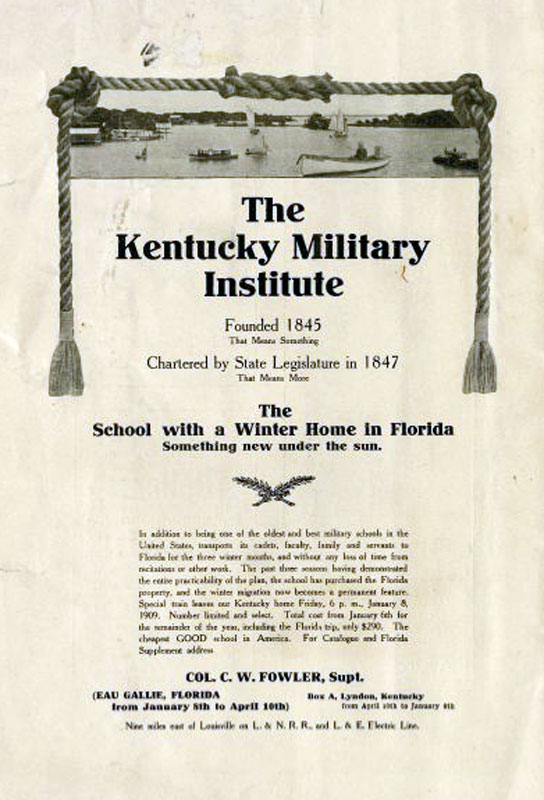 1909



Contributed by the William O Gex Family (04/15/2010)
Source - 1961 Saber

View of Faculty quarters, Cottages, and classrooms.
Source - 1961 Saber
(1914)
Source - 1961 Saber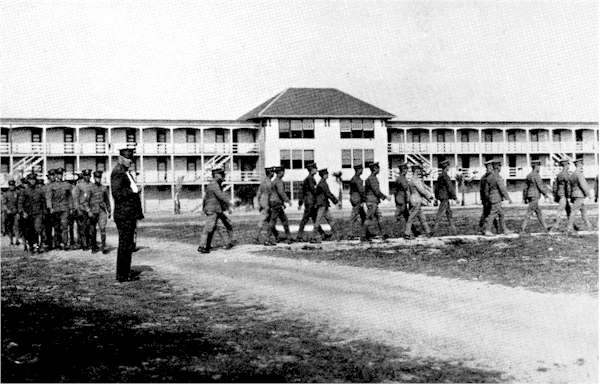 (1916)
The Barracks at Eau Gallie, FL.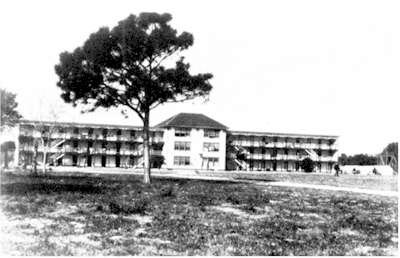 (1917)
Former DuNil Hotel (KMI barracks)

Source - Stephens, Reflections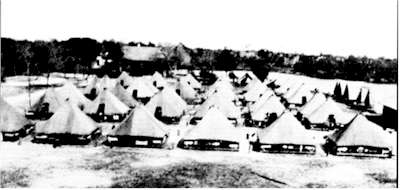 Tent city after the fire - 1920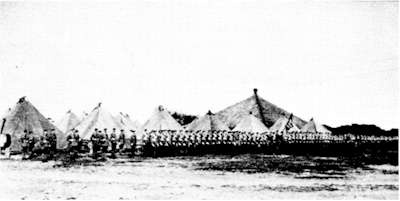 Cadet battalion formation in tent city - 1920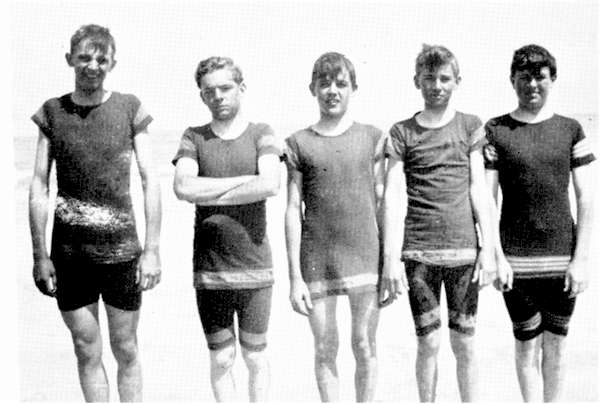 Eau Gallie(
Melbourne)
Beach - 1909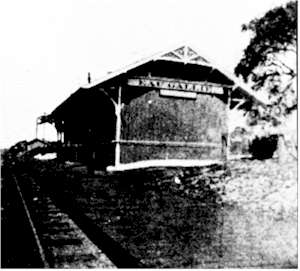 Eau Gallie train station
Source - Stephens, Reflections
Melbourne-Eau Gallie Florida historical collection


Ann Raley Flotte,

Melbourne Florida


[Historian and author of local Melbourne history as well as a collector.]