Photographs -
Ann Raley Flotte
Collection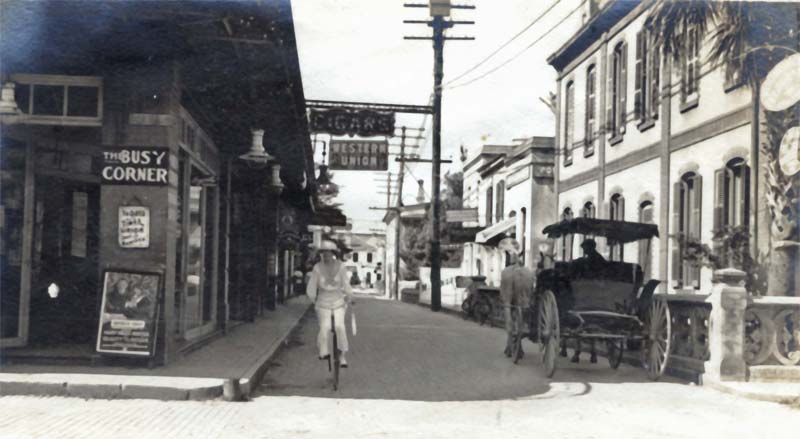 Photographs -
Ann Raley Flotte
Collection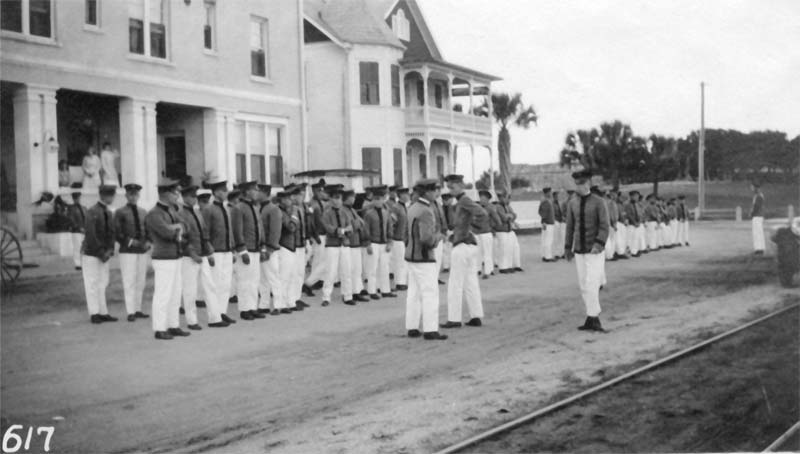 Photographs -
Ann Raley Flotte
Collection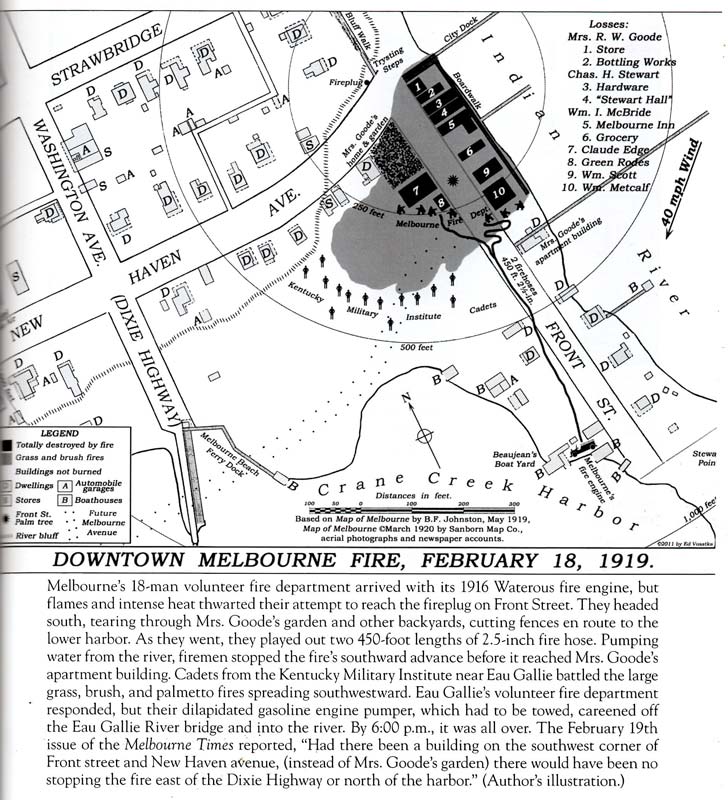 "Cadets from KMI help battle the Melbourne fire"


Contributed by Thomas McFarland
volunteer for the Florida Historical Society Library in Cocoa, Florida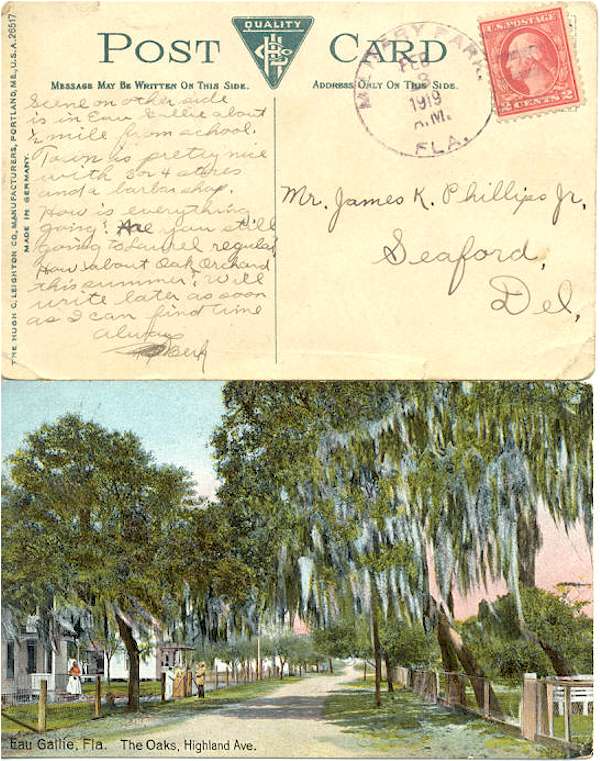 This is a postcard with the
Military Park postmark (very rare) dated 1919.
He is describing the view on the right showing (Highland Ave) leading to downtown Eau Gallie.
Ann Raley Flotte
Collection
St.Augistine: The Nation's Oldest City
Photograph - Ben Kaufmann Collection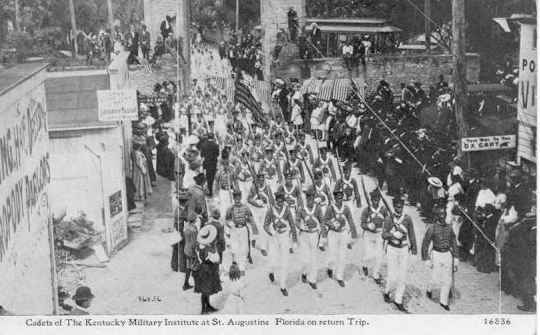 Cadets of The Kentucky Military Institute at St. Augustine Florida on return trip.
Photograph - Ben Kaufmann Collection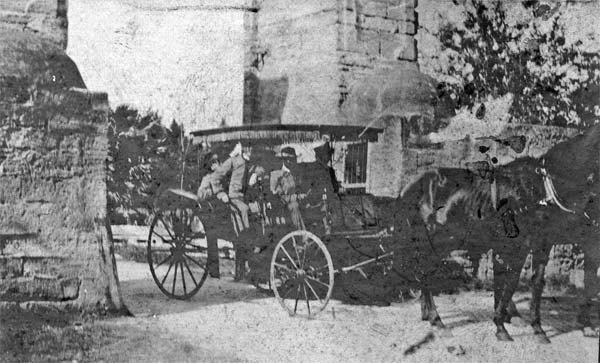 Photograph - Ben Kaufmann Collection