"REUNION 2021"
April 15 - 18

---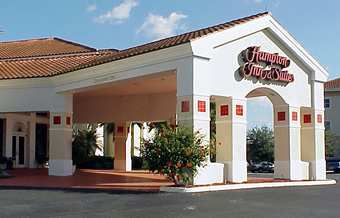 We will be lodged at "The Hampton Inn and Suites, Venice Bayside South Sarasota"
The address is: 881 Venetia Bay Blvd. Venice, Florida 34292
The phone number to use for reservations is 1-800-HILTONS.
The local phone number is 941-488-5900
Make sure you tell the person with whom you are making reservations that it's for the K.M.I. Alumni Association. The room rate for us is only $115.00 per night, and it includes breakfast.
Please make your reservations ASAP.
---
Off I-75 or Route 41, a five-minute drive from Nokomis Beach and downtown Venice. The 12-mile Legacy Trail to Sarasota is right next to our hotel, and we're 40 minutes from Sarasota/Bradenton International Airport. There is a fitness center, outdoor pool, and free WiFi and daily hot breakfast.
---
Reunion 2021 Pre-registration list as of 06/14/2020
---
Attention, KMI cadets. The 2021 All-Class Reunion is ready to roll.
Fill it out and mail it with your check to the cadet who has been our trusted treasurer since 1986.
Greg Rohrer
9906 Glenda Ct.
Louisville, Ky. 40223
502-429-5217
gregorydrohrer@bellsouth.net
You can reserve your room at the Hampton Inn in Venice for only $115.00 per night....and it includes breakfast!
Here is a tentative event schedule:
Thursday evening, April 15: a reception at the Venice train depot (just like the old days).

Friday noon, April 16: a beach party at Nokomis Beach complete with live entertainment and a little dancing ( I prefer the "funky chicken", myself)

Friday evening: still "up in the air" because there are no 2021 minor league baseball schedules out yet. We have venues in Bradenton or Port Charlotte that we will pursue.

Saturday morning, April 17: Alumni Meeting

Saturday afternoon, April 17; golf, sightseeing, trying to pull the medicine cabinets out of the bedroom walls in the condos in the San Marco building.

Saturday evening, April 17: banquet at the Plantation Country Club. Guest Speaker to be announced.

We will be busy, and, if we have to use buses multiple times, then that's where our costs skyrocket. So we are asking for $250.00 per person to be sent to Greg Rohrer. We promise you a grand time

with your old buds and their significant others.
Bill Victor, Leon Hirsh, Jim Flora, and Greg Rohrer.



---
2021 REUNION REGISTRATION FORMS:

KMI Alumni Association Treasurer:
Greg Rohrer
9906 Glenda Court
Louisville, KY 40223.
Phone # 502-429-5217
email gregorydrohrer@bellsouth.net