One of the homes, hidden at the end of a long drive off La Grange Road, was the centerpiece in the mid-1800s of Col. Stephen Ormsby's estate. Ormsby gained fame as a colonel in the Louisville Legion, which fought in the Mexican War in 1846.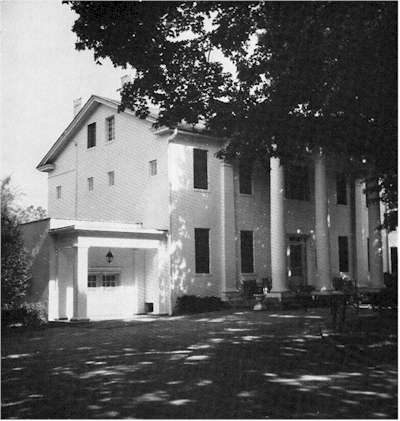 His father, Judge Stephen Ormsby, came to Louisville about 1791, when he was appointed judge of Jefferson District Court. He was also a Jefferson circuit judge and a member of the U.S. Congress before he became president of the Bank of Louisville.
The judge bought about 1,000 acres along Goose Creek in 1803, and a year later his only son was born there, according to records of the Jefferson County Department of Historic Preservation and Archives.
According to oral tradition, Judge Ormsby heard an old superstition that a man over 50 who builds a new home would never live to enjoy it, so he deeded the 800-acre estate in 1830 to his son and charged him with building the house. The son and his wife, Martha Sherley, had 11 children, all born at the estate -- called Maghera Glass, a gaelic phrase meaning "green grass." The judge died there in 1844, as did his son 25 years later.
In 1896, the house and part of the estate were sold to the Kentucky Military Institute, which built numerous other buildings on the property and had both a preparatory school and a college division there at one time.
The school was attended by five Union and two Confederate generals, including John Morgan, and quit holding classes during the Civil War because its cadets and most of its faculty were on the battlefields.
The school closed in 1973 and the old mansion and grounds are now Ten Broeck Hospital, which specializes in drug and alcohol treatment.