KMI Educational and Historical Documentary Project|


Character Makes the Man – The Story of the Kentucky Military Institute: 1845 - 1971
We're excited to announce the availability of the Kentucky Military Institute Document6ary DVD:
Character Makes the Man - The Story of the Kentucky Military Institute: 1845-1971 on DVD.

Click on

Trailer

1 for a short DVD introduction.


ORDER AND PAYMENT METHOD:
Payment by check only
Make check payable to: Kentucky Military Institute Alumni Association

Price: $20.00 plus $5.00 ( covers applicable tax and shipping/handling)

Place KMI DVD on the check's memo line

Mail your check to one of the KMI alums below
Ken Harper '48 or Roger Cole '58 or Bill Vermillion '63
P.O. Box 17717 2632 Shaker Road 1232 Thistleridge Drive
Crestview Hills, KY. 41017 Lakeside Park, Ky. 41017 Hebron, Ky. 41048
859-802-8994 859-620-6043 859-689-9415

DVD sale proceeds will benefit the KENTUCKY MILITARY INSTITUTE MEMORIAL ENDOWMENT

which is domiciled at the Gulf Coast Community Foundation in Venice, Florida. Annual grants from the KENTUCKY Military Institute Memorial Endowment will benefit the Venice Museum and Archives for their management of the Kentucky Military Institute collection and display of KMI memorabilia and for the maintenance and expansion of the KMI Archives and its Legacy.

QUESTIONS? Contact either alum above.
---
---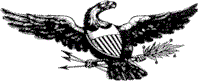 Kentucky Military Institute
www.kmialumni.org
Send e-mail to: kmimail@kmialumni.org

Copyright © All rights reserved.