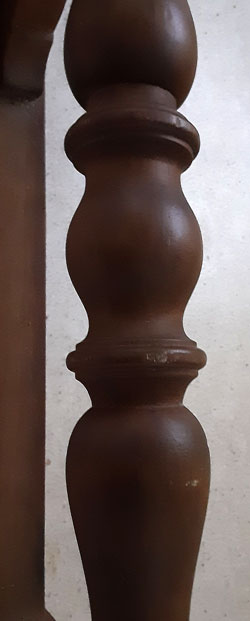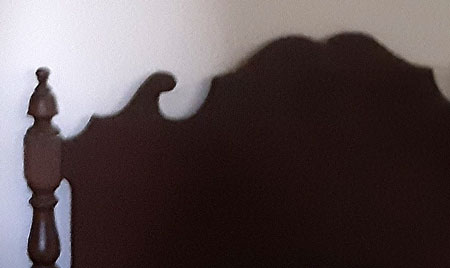 We arrived in Venice December 15, 1970, in our early 30's. KMI had closed and all the items in the KMI school and dorms were being auctioned. We went to the auction early to purchase beds for our family, but on arriving, we found that they all had been sold to a dealer as a lot. We approached the dealer asking if we could purchase beds from the lot he had just bought. He asked how many we wanted and we said 'four'. He charged us $5. for each one: $20 total. They were all wood, 'staff' beds with large wooden headboards and wooden sideboards. Two were used by our little children until they went to college. Two were used as our adult beds. Those two adult beds are still being used as our wonderful beds, having been slept in and used every day since being bought some 50 years ago. What a treasure !
Sandy Davis,
725 Nokomis Avenue
Venice, Florida
_____________________________________________________________________________

The vertical picture is of the footboard rail.
The beds are high off the floor and I have to use a little step stool to get up !